Previous Lists: Leftovers + 50-16 + 15-6 + 5 + 4 + 3 + 2
1) Freaks and Geeks – Childish Gambino
BAM!  Bet you didn't see that coming!  This song put an independent artist on the map thanks to an abundance of creativity, highly intelligent references juxtaposed with silly punchlines (the E.E. Cummings line comes to mind), a strong beat, and no chorus; the way more rap songs should be made.
This song symbolizes what this year was for hip-hop: under the radar yet full of quality.  There were no landmark albums, few big singles, but there was a plethora of good music from lesser known or new artists.  Wale, J. Cole, Big Sean, XV, Gambino, Roscoe Dash, Tyler The Creator, Tyga, and Mac Miller were the majority of big names this past year.  If I saw that list in 2010 I do not think I would have been too excited for the future but it was a great year for hip hop.  
New artists rejuvenated a genre that was long dominated by a small handful of names, and they did it well.  No headlines were grabbed and I bet Adele sold more than half of these artists did combined but who cares?  Hip-Hop is about innovation; constantly re-inventing a genre that grows every year. 
Hope everyone enjoyed the list, see you all in 2012.
2011 Rewind: Hip Hop's Top 50 (15-6)
For the previous two lists click here: Leftovers + 50-16
Into the home stretch, all of these tracks are currently in rotation for me.  Check them out.
15) Fly Together (remix) – Red Café, Trey, J. Cole, Wale
There are several remixes to this track but this is, in my opinion, the best for a few reasons.  Not only does it ooze cohesiveness but it includes two of the brightest stars of this new year (Cole/Wale) while enlisting the help of, arguably, R&B's #1 talent for the chorus and an extra verse.  You want punchlines?  This track is rife with em.  Great combo of artists and a fantastic example of what can happen if artists put their egos aside and try to make the best track possible.
Defining Line: since I was a knee high, bein fly was something that's in my levi's
Defining Line 2: and I don't wanna be a player no more…ok I'm lyin but I'm tryin
This isn't higher because it was only re-released on Cole World.
Defining Line: how gonna look in your son's face and turn your back then go start another family dog what type of s*** is that?
Defining Line 2: For now everything just seems so right, and how you make the darkness seem so bright, feelin like things gon be alright, lights please
13) Heartbeat – Childish Gambino
I'm a sucker for tracks that synthesize house-ish music and hip hop.  It's a natural combination and I think we're going to start seeing it more often.
Oh and if dubstep is your thing here's a good remix of this song.
Defining Line: I wanted you to know that I am ready to go, heartbeat, my heart beat. I wanted you to know whenever you are around I can't speak, can't speak
Defining Line 2: I got a heart but the artichoke is only thing girls want when you in there smokin
12) She Don't Want a Man – Curren$y
One of the few Curren$y tracks I like.  Smooth riding record, Curren$y's style works perfectly for it.
11) Words I Never Said – Lupe Fiasco
Admittedly, I'm not a fan of Lupe.  I think he's a more pretentious version of Kanye, ya, that's apparently possible.  But this record was too on point to ignore.
Defining Line: I really think the war on terror is a bunch of bulls***, just a poor excuse for you to use up all your bullets, how much money does it take to really make a full clip?
Defining Line 2: Your child's future was the first to go with budget cuts,if you think that hurts then wait here comes the uppercut, the school was garbage in the first place, that's on the up and up
Defining Line 3: I'm a part of the problem, my problem is I'm peaceful, And I believe in the people 
10) Don't Tell Me You Love Me – Big Sean
And kicking off the top 10 is Big Sean, my choice for artist of the year and album of the year.
This is the best track on the whole album in my opinion.  Why?  You can relate to it.  We've all been there, Sean's saying what we want to say, what we think, and how things end up panning out.  He talks about how things start out perfect then get irrational, sound familiar?  That's everyone's relationship with everyone. 
It's not an exceptionally deep track, but it is blunt.  Sometimes we need to hear that, especially in the clever terms Sean uses.
Defining Line: I know your tears more than you cause I see em so much, that's what happens when you here with no trust
Defining Line 2: And mother*** your friends, all them h*** hatin
Defining Line 3: They gave they two cents and we ain't ask for donation
Defining Line 4: Went from I love you to "you don't know who you f***** with"
Defining Line 5: She said I had enough tries oh and I'm the reason that she doesn't trust guys, what's the perfect girl if it's not the perfect time
Defining Line 6: wishin I would've tried more she wanted the truth truthfully I wish I lied more cause when I was true all I heard was buy more, f*** you, who is that, and "I don't know why" more
Defining Line 7: Crazy when a heart breaks it never breaks even
Defining Line 8: We were picture perfect and I tore it all apart but if I pick up all the pieces we can still be a collage 
Do you have someone in your life that played a huge part in making you who you are today?  This is a song for them.  At 40 tech is at the pinnacle of his career, he can convey a meaningful point while still making it easy to listen to.
For me that comes down to two people, my sister and my mother.  Tech wrote this song for his mother and the way he talks about her and the rest of his family is endearing.  My mom inspires me to be a better person, I can only hope one day I can repay her for everything she's done for me.  Good to see a song dedicated to all the mothers out there, working hard to raise kids that defy them at every turn.
While not immensely deep, the emotion is evident in this track.
Defining Line: If your mama gone, heavens where mum belongs or if your momma home, call ya momma phone and say "I love you momma, and you are not alone" I just wanted to thank you and that's why I made this momma song
Did you play Kingdom Hearts when you were younger?  Well I did so the sample made this track an instant classic for me. 
Defining Line: Work 9 to 5 but 5 to 9 do you ever dream
Defining Line 2: Not everybody lives, but everybody dies so while a n**** here I'm shooting for the sky, landin on the moon walkin on the sun
Defining Line 3: Vizzy where you been player? Where the wild things are where the kids wear crowns where we don't eat supper we just tear that b**** down 
7) Racks – YC
10 years from now we will still remember this infamous line: RACKS ON RACKS ON RACKS.  It's inspired thousands of puns (try saying the following during the chorus: rex on rex on rex, tyrannosaurus rex) and it's the perfect "I don't care, just put in something catchy with a good beat" record.  
I can't understand a word YC is saying but I'm sure it's not important.  Apparently he's driving foreign cars, while being strapped up without a bodyguard.  Good for him, with all those racks he's carrying around he should be protected. 
6) N***** In Paris – Jay and Kanye
What can I say about this song that hasn't already been said?  Not sure, but it's provocative.  Such a random track in so many ways that it's an instant classic.  Ball so hard. 
The top 5 will be posted today as their own submissions so I can upload youtube videos, stay tuned.
2011 Rewind: Top Hip Hop Songs, Leftovers Edition
This is a prequel to a top 50 tracks of 2011 list…stay tuned.
With 2011 rapidly coming to a close it's imperative that we all step back and realize a few things:  we're all lucky to be here, we should appreciate every positive influence in our life, and that this has been a great year for hip-hop.
I say that because we've had such a wide array of quality hip hop this year.  If you're into that whole Pitbull/dance stuff (not a fan of it personally) there was a lot for you this year, same goes for people that like conscious rap, loud tracks laced with 808 beats, R&B/Rap crossover joints, and even gritty underground songs.  There was everything, a nice diversion from what we've seen in recent years (like '07 where everyone tried to replicate the Soulja Boy dance hype).
To put it succinctly, 2011 was a big year that might fly under the radar due to very few "landmark" albums or tracks.  There was no My Beautiful Dark Twisted Fantasy this year, but the beauty of hip hop is that it is so diverse.  It is a genre that encompasses 5000 sub-genres.
But I digress, I'm working on a list of my top 50 favorite hip hop tracks of this past year.  Below are the tracks that JUST missed the cut.  If you haven't heard any of them, give them a listen.  If you have, leave your thoughts.
This Clap feat. E-40 - Young Bari
Black and Yellow - Wiz Khalifa
Uh huh, you know what it is…which is why I didn't include this on my list.  You'd have to have lived under a rock to have never heard this.  It was released in 2010 but re-released on Wiz' new album.
No Church in the Wild - Kanye and Jay feat. Frank Ocean
Frank Ocean is introduced to the mainstream with this headlining track from a headline garnering album.
My Sub - Big K.R.I.T.
Roscoe Dash busted onto the scene this year from seemingly nowhere, definitely anticipating a solid debut in 2012.
Out of My Head - Lupe and Trey
Great song that saw Lupe go out of his comfort zone.  This collabo worked surprisingly well.
Marvin Gaye and Chardonnay - Big Sean, Kanye, and Roscoe Dash
Take Care - Drake feat. Rihanna
note: very little of Drake's album made the cut because his album leaned more towards r&b than hip hop.  At least the standout tracks did.
If you haven't heard Tyga's new mixtape, get on that.  He's matured from Travie McCoy's cousin to a foul mouthed swagger oozing YMCM rapper.
Cake - Bobby Brackins feat. Tinashe
Check the music video out, crazy concept.
Crew Love feat. The Weeknd - Drake
Good Girl Wanna Go Bad - Freshboyz
Impressive solo effort by Legacy of New Boyz.
My Team - Mac Miller
Fire Fly - Childish Gambino
Don't Wait for Me - Big Sean and Lupe
Hiiipower - Kendrick Lamar
Not a huge fan of Kendrick Lamar, but his debut did get rave reviews.  Check it out if you have a minute.
The Vent - Big K.R.I.T.
Moment 4 Life - Nicki and Drake
No Sleep and Wake Up - Wiz Khalifa
A disappointing mainstream debut for Wiz Khalifa did produce two quality and oddly sleep related tracks.  But the album also did produce Roll Up, which is a pathetic track.  Two thumbs DOWN.
Amazing music video, hit the link to watch it.
Watermelon - D. Willz
Ambition - Wale
Smallville, Awesome, Swervin - XV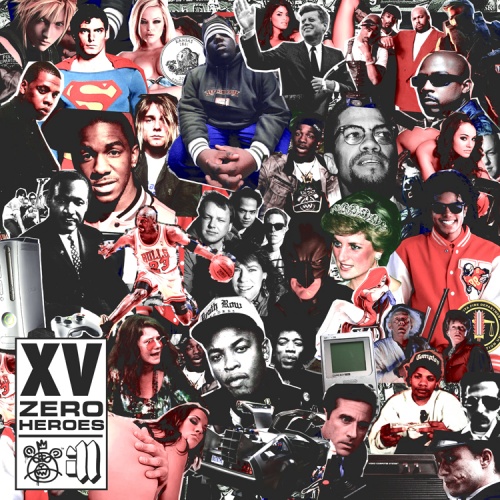 Big time album from a little known rapper destined for success.  If you've slept on XV to this point wake up and download Zero Heroes.
Away From Your Heart - Legacy
Rain Song - YMTK and Campa
This Aint Water and Big Steve - Starting Six
Swedish House Mafia puts this track over the top.
She Will - Drake and Wayne
Who is Young Sham?  Rapper from Oakland who's going to be releasing a huge music video soon.  Check out the teaser, video's gonna be big: http://www.youtube.com/watch?v=ciZe145HHn4
Stay tuned for the top 50 list, it'll be released in the next couple days.