2011 Rewind: Top Hip Hop Songs, Leftovers Edition
This is a prequel to a top 50 tracks of 2011 list…stay tuned.
With 2011 rapidly coming to a close it's imperative that we all step back and realize a few things:  we're all lucky to be here, we should appreciate every positive influence in our life, and that this has been a great year for hip-hop.
I say that because we've had such a wide array of quality hip hop this year.  If you're into that whole Pitbull/dance stuff (not a fan of it personally) there was a lot for you this year, same goes for people that like conscious rap, loud tracks laced with 808 beats, R&B/Rap crossover joints, and even gritty underground songs.  There was everything, a nice diversion from what we've seen in recent years (like '07 where everyone tried to replicate the Soulja Boy dance hype).
To put it succinctly, 2011 was a big year that might fly under the radar due to very few "landmark" albums or tracks.  There was no My Beautiful Dark Twisted Fantasy this year, but the beauty of hip hop is that it is so diverse.  It is a genre that encompasses 5000 sub-genres.
But I digress, I'm working on a list of my top 50 favorite hip hop tracks of this past year.  Below are the tracks that JUST missed the cut.  If you haven't heard any of them, give them a listen.  If you have, leave your thoughts.
This Clap feat. E-40 - Young Bari
Black and Yellow - Wiz Khalifa
Uh huh, you know what it is…which is why I didn't include this on my list.  You'd have to have lived under a rock to have never heard this.  It was released in 2010 but re-released on Wiz' new album.
No Church in the Wild - Kanye and Jay feat. Frank Ocean
Frank Ocean is introduced to the mainstream with this headlining track from a headline garnering album.
My Sub - Big K.R.I.T.
Roscoe Dash busted onto the scene this year from seemingly nowhere, definitely anticipating a solid debut in 2012.
Out of My Head - Lupe and Trey
Great song that saw Lupe go out of his comfort zone.  This collabo worked surprisingly well.
Marvin Gaye and Chardonnay - Big Sean, Kanye, and Roscoe Dash
Take Care - Drake feat. Rihanna
note: very little of Drake's album made the cut because his album leaned more towards r&b than hip hop.  At least the standout tracks did.
If you haven't heard Tyga's new mixtape, get on that.  He's matured from Travie McCoy's cousin to a foul mouthed swagger oozing YMCM rapper.
Cake - Bobby Brackins feat. Tinashe
Check the music video out, crazy concept.
Crew Love feat. The Weeknd - Drake
Good Girl Wanna Go Bad - Freshboyz
Impressive solo effort by Legacy of New Boyz.
My Team - Mac Miller
Fire Fly - Childish Gambino
Don't Wait for Me - Big Sean and Lupe
Hiiipower - Kendrick Lamar
Not a huge fan of Kendrick Lamar, but his debut did get rave reviews.  Check it out if you have a minute.
The Vent - Big K.R.I.T.
Moment 4 Life - Nicki and Drake
No Sleep and Wake Up - Wiz Khalifa
A disappointing mainstream debut for Wiz Khalifa did produce two quality and oddly sleep related tracks.  But the album also did produce Roll Up, which is a pathetic track.  Two thumbs DOWN.
Amazing music video, hit the link to watch it.
Watermelon - D. Willz
Ambition - Wale
Smallville, Awesome, Swervin - XV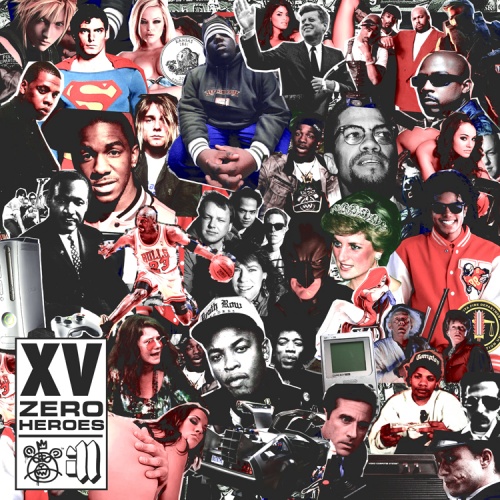 Big time album from a little known rapper destined for success.  If you've slept on XV to this point wake up and download Zero Heroes.
Away From Your Heart - Legacy
Rain Song - YMTK and Campa
This Aint Water and Big Steve - Starting Six
Swedish House Mafia puts this track over the top.
She Will - Drake and Wayne
Who is Young Sham?  Rapper from Oakland who's going to be releasing a huge music video soon.  Check out the teaser, video's gonna be big: http://www.youtube.com/watch?v=ciZe145HHn4
Stay tuned for the top 50 list, it'll be released in the next couple days.